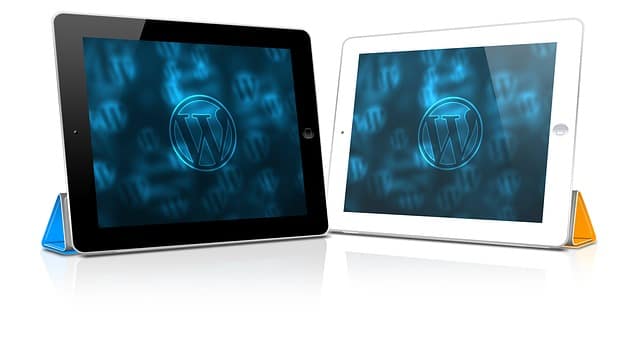 WordPress vs Drupal: Which Platform Is Right for Your Business in 2021?
There are currently a number of world class content management systems (CMS) available on the web. With all the choices offered, knowing where to start is tough. 
But let's make it easy.
WordPress and Drupal are the two most widely used CMS platforms in the world today.
Based on this, you now have a choice of two—but which is better? 
You'll need to consider a variety of different factors to pick the CMS that's right for your enterprise. We recommend taking into account your website's needs, the past experiences of others, CMS reviews, and other word-of-mouth information that you may have access to. 
Read on as we explore the pros and cons of both options to help you make the best choice for your business.
Understanding CMS
This article compares the world's most popular CMS, so it's important for you to know exactly what a content management system is and how it works. 
In simple terms, a CMS is a software application that enables its users to build, design and manage websites without having to build them from the ground up using complicated code.
A CMS enables you to create, design, modify and manage a website. It allows you to publish content using a user-friendly interface that virtually anyone can learn how to use. 
Content management systems also offer a wide range of plugins and templates that you can build on to and customize as needed.
These plugins and extensions function in place of traditional code, giving you the same functionality and back-end access to your website without you having to have any programming knowledge. 
WordPress and Drupal are popular CMS because they offer extensive ranges of plugins and extensions that fulfill hundreds of different purposes. 
Let's compare them and take a closer look at what each platform has to offer its users.
Starting with the Basics
WordPress is arguably the world's most well-known CMS. But it might surprise you to learn that Drupal has actually been around for longer than its competitor. Drupal went live in 2001, while WordPress emerged a few years later in 2003
Still, WordPress has the monopoly on content management. A massive 41% of the globe's top 10 million most-visited websites are WordPress-powered, meaning that the CMS giant holds a 64% market share.
Drupal, on the other hand, only holds a market share of around 2.5%. 
Of course, you might think that this fact alone would make WordPress the obvious choice. But not so fast! 
Although Drupal has much lower user numbers, it has excellent functionality and a passionate following of users, just like WordPress does. 
Why Both Options are Good Choices
Let's speak about why WordPress and Drupal are both great CMS options before we start making more in-depth comparisons.
Firstly, both CMS are open source platforms. This means that they are free for anyone to use and to develop further. When you use either of these platforms, you don't have to build or operate a website within the restrictions of a proprietary CMS system. You're free to build, design and create without having to worry about breaking any rules or paying hefty licensing fees.
Both Drupal and WordPress have strong and dedicated communities that can offer new users plenty of guidance and tips. As both platforms are so popular, it's easy enough to find tutorials and assistance when you need it. A quick Google will solve just about any question that arises along the way, and there are generally step-by-step how-tos for more complex queries.
These CMS both offer free extension and plugin updates as well. This makes keeping your business's website up to date significantly easier in the long term, all while reducing your website operating costs at the same time.
What You Need to Know About WordPress
WordPress is the most powerful and widely used blogging platform and CMS hub around. Its popularity is unmatched, and while it started as a simple blogging platform, WordPress today is a flexible and highly customizable website builder on which a huge percentage of the world's websites are based.
This widespread popularity means that WordPress has millions upon millions more users than Drupal does. WordPress is better suited to beginners who want to sharpen their website-building skills, and it's also a favorite among seasoned web developers thanks to the freedom and functionality it offers.
There are few limits to what you can create with WordPress, as long as you have some technical experience under your belt. This platform is exceptionally user friendly and simple to install and manage, and most of its functionality is built-in as well. These built-in options and tools make WordPress sites very easy to scale, which is why so many large companies favor the CMS themselves.
In short, WordPress:
Is highly flexible and easy to install, even as a new user
Is suitable for building blogs, apps, portals and traditional websites
Search engines like Google adapt to WordPress websites effortlessly
Is easy to learn how to use without advanced coding experience
Offers a massive community of users and ample support for beginners
Is completely customizable according to your brand's unique identity and marketing needs
Upgrades itself automatically without developer or owner input, ensuring your users' safety
Gives owners complete control over their websites
Allows owners to manage their sites from computers and mobile devices 24 hours a day
Is extremely secure for administrators and end users
Is perfect for marketing purposes
However, you should be aware of these potential cons:
You will need some HTML and CSS knowledge to build customizations and tweak graphics
Permalinks will be numerical by default, and need to be manually altered
WordPress sites with lots of content on them can be slow unless they're optimized
The CMS is prone to plugin viruses that can wipe your content if you don't keep your site up to date
WordPress can update itself so frequently that plugins may become obsolete or lose functionality
What You Need to Know About Drupal
Drupal doesn't have the number of users that WordPress does, but the platform makes up for this with its prestigious user base. 
Drupal is a favorite CMS among higher education and government institutions, international enterprises, and NGOs. In fact, the platform has even powered the official White House website in the past!
Drupal has been specifically engineered for excellent search engine optimization. Both this platform and WordPress provide many tools to implement effective SEO practices, but Drupal is built from start to finish with SEO in mind.
This platform is renowned for its top levels of security, flexibility, and dependability. Its community is very active and willing to help newbies with any problems related to operating Drupal websites. Drupal websites are mobile friendly too, and display rapid loading times and excellent compatibility with mobile devices like smartphones and tablets.
One thing to remember when considering Drupal for your business is that it can be more challenging to use than WordPress. You will likely need to be a seasoned web developer or have one on your team to build a functional Drupal website. 
Users choose Drupal because of its:
Enterprise-level, advanced security that is well-suited to multinational corporations and government institutions
Strict control over URL structures
Wide range of paid and free extensions, themes, and modules
Suitability for community-based websites that require more complex organization of data
Ability to handle vast volumes of data
Effortless scalability
Support of private groups and highly customized content
Clean look and reliable performance
Default cache that allows for speedy page loading times
Appealing degree of versatility
However, it's important to be aware that:
Drupal is not as user friendly as other CMS like WordPress
It requires significant technical knowledge to use
Drupal web developers tend to charge more than WordPress developers do
Upgrades require the assistance of a developer
Premium modules and themes are more expensive
Drupal is notoriously challenging to install
Assessing the Specifics
So, it's obvious that both WordPress and Drupal have significant benefits to offer their users. They are quite different from one another, but offer similar degrees of functionality and flexibility for business owners.
Let's take an even closer look at the specifics of these CMS to assist you in making your decision.
#1: Communities
While their numbers of users vary considerably, both CMS have vast, multilingual communities of users. These communities include brilliant developers and development companies, who are constantly optimizing tools, plugins, modules and themes for other users. 
Both communities are very active in terms of offering guidance and support in online groups and on forums. If you have an issue using either of these CMS, help will always be at hand.
WordPress currently offers around paid and free 58,000 plugins and 3,400 themes. Drupal, on the other hand, boasts over 46,000 modules (comparable to plugins) and roughly 3,000 themes. There are 1,300+ different distributions of Drupal which differ according to the tools and functions they offer.
Both CMS support thousands of third party services, including powerful APIs. Their core platforms are frequently updated as well.
#2: User Friendliness
Here is where WordPress and Drupal begin to differ. WordPress is undeniably one of the easiest content management systems to use, which is why it manages well over a third of the web's websites today. You can start straight out of the box on WordPress without any notable HTML, CSS or PHP skills and learn as you go.
Drupal requires far more technical knowledge to use, and as mentioned above, you will probably need the assistance of a developer to build a website using this platform. 
#3: Level of Customizability
Both of these content management platforms offer huge numbers of plugins, themes, tools and design features to allow for detailed customization. However, Drupal is generally considered to be the more customizable CMS option. 
Both platforms offer sufficient customization for business and marketing purposes.
#4: Security
Due to its lower user numbers, Drupal tends to be the more secure of the two platforms, although both offer patches, updates, and security alerts. 
WordPress is the world's most in-demand website builder, which opens the door to more cybercrime opportunities. However, WordPress continues to make progress in terms of security by improving its core platform and optimizing its security practices while aligning them with those of its third party theme and plugin developers.
#5: Associated Expenses
Both Drupal and WordPress are initially free to use, as they are both open source platforms. 
The main costs involved in using these CMS stem from the hosting and other theme and plugin expenses. If you're looking for the most cost effective option, WordPress is a better choice.
Drupal may be a more expensive option during the website development phase as you will need to pay a Drupal developer to build your site. These developers can be difficult to find, too, so it's important to bear that in mind. However, once your website is built, all of Drupal's developed modules are free, and can build complex sites in a remarkably cost-effective way.
Both of these CMS offer an extensive range of free and paid plugins and themes, so the rest of the costs associated with using them will depend on the modules, tools, plugins and themes you choose to use for your site.
Final Thoughts – No Wrong Choice
Drupal and WordPress are both excellent content management systems. If you plan on choosing between them, assess your business goals and pick a site builder that will best enable you to reach them.
These platforms are similar in many ways, and they have many differences, especially when it comes to usability, cost, and user numbers. 
If you need a user-friendly platform, you can use without developer experience, consider WordPress. 
If you would prefer superior security, customizability, and rapid load times, Drupal may be the better choice. 
Whichever way you look at it, both platforms deliver. You can't go wrong either way.
Need help? Take a look at our WordPress website design services and give us a call. We'd be honored to help!