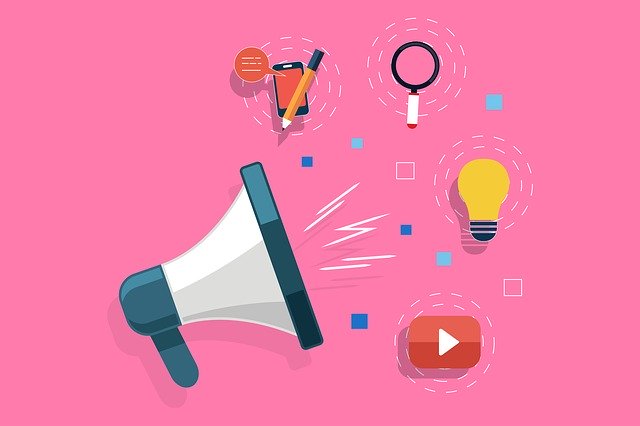 The new decade has brought a lot of changes in all aspects of our lives. The pandemic changed the way the market works, and brands face unprecedented challenges that jeopardize their longevity.
Digital marketing with SEO is becoming more and more essential, with marketers worldwide to continually search for the best practices to improve their marketing plan and get ahead of the game. 
More and more companies invest vast amounts of resources to make sure that Google ranks them higher than their competitors.
That is search engine optimization, and it's vital for every marketing team out there. Every year, there are new challenges concerning SEO, and to make sure that you are prepared to face them all, here is a list of all the latest trends that are working right now.
Apart from them, we will also analyze some of the traditional methods that still work in 2020 and can improve your search engine optimization campaigns. 
So, let's start with the trending ones…
Have a strong Domain Authority.
In the past, the domain authority of a website was all about links. Nowadays, Google added new factors to the game. 
Expertise, Authoritativeness, and Trustworthiness are key players that also affect the strength of your site. As a result, to have high domain authority, you need to consider all these factors.
Google wants to rank content that has an expert behind it. You're in trouble if you hire random freelancers to write content for you. They even go as far as to say that healthcare professionals need to write medical content, for example.
Another thing to consider is if your website seems trustworthy in Google's eyes. An excellent about page, contact page, and privacy policy and terms of service are crucial parts of this process.
Last but not least, when trusted websites link back to your site, it's a signal for Google that there is authoritative content. If you have a specific niche and plenty of articles or pieces of content in this particular topic, it will be easier for you to get these referrals from others on the web.
Visual Search is getting traction.
With artificial intelligence technology, visual searches can help people search through photos rather than texting. 
Using Google Lens, anyone can take a photo of an object, and the software will provide information and search results to the user based on the visuals. This is extremely helpful for brand and eCommerce stores, but you need to make sure that well-optimized content is necessary.
A company that appears to result from a popular search query could see a great return on investment.
To put your content in that position for visual search, image SEO is essential. Descriptive file names and alt text are the first steps.
Apart from them, images from authoritative sites, or from fresh pages and images that appear in the top section of an article, have higher chances of appearing in a visual search.
Leverage the Power of Video.
Online video is becoming more and more popular, and research shows it will make up to 80% of online content by 2021. 
As a marketer, you need to understand that if the video isn't part of your digital marketing campaigns, you will find yourself falling behind in the future. Take advantage of the different online editors that can help you create videos without being a videographer and get ahead of the game.
Now Google has Video Featured Snippets, which is a great way to increase your traffic if you have great content.
Your video indeed needs to comply with specific guidelines to be as effective as possible.
To name a few, you need to organize the video length into discrete sections to help Google understand what your video is about.
Optimizing your video for SEO is also extremely important. Having the right title, description, and tags that help categorize your video in the right niche are elements that will push your video higher in the rankings.
Last but not least, providing a transcript that will help search engines understand every word of your video is another actionable tip for you to import in your strategy and have more video featured snippets.
Optimize Content for Featured Snippets.
We talked about video and video featured snippets, but what are Featured Snippets in general?
Featured Snippets are short texts that appear first at Google's search results. Their purpose is to answer a searcher's question. Definitions, tables, and lists are some of the common types of featured snippets content.
But how can that help you? And, how do you get this spot for your content?
Being in the featured snippet section is like having the #0 spot in Google. It is higher than being in the first spot, and you can gain a lot of traffic.
To have better chances of being in the Featured Snippets spot, you need to rank on Google's first page. The number is quite explanatory, 99.58%, to be exact.
Use Ahrefs to find Featured Snippets opportunities at the "Organic Keywords" report. You will see there all the keywords you rank for, which also have a Featured Snippet.
The next thing you need to do is include a word block specifically written to rank in the Featured Snippet spot. This is a paragraph 40-60 words that is the ideal length for this kind of scenario.
This works best for Paragraph Snippets. 
If you want to rank for a List Snippet, use H2 or H3 subheaders for every item.
Google will then understand that it is all about a list and will pull the subheaders to import them in the Featured Snippet.
Understand what people want to see.
Every time you create content for your channels, you need to make sure that there are people out there interested in your topic and are searching for. Search intent was one of the most important aspects of SEO in 2019.
Indeed, any piece of content that doesn't comply with search intent will not rank. People are receiving the exact search results they want as Google becomes better.
To make sure that people are searching for your content, you need to analyze every keyword you will use and make sure that the type of content you are about to produce matches the user's expectations.
Each keyword has its intent. By identifying the motive behind each one, you can create the best content possible for that keyword. A lot of times, the intent is right in the keyword.
If you search on Google, "buy Adidas shoes, " search engines will return with prices and different shoe models.
However, this is not always the case. For example, if you take a keyword like: " trekking shoes," the answer will not always be the same. Someone searching for the term may want to learn more about the type of trekking shoes out there, or maybe they want to buy a pair of shoes.
According to Google, the first results are about information, which means people search to know more about trekking shoes. When you figure out the search intent, you are ready to create content that corresponds with that intent.
When you start understanding what people want, you can then repurpose older content to make sure they are fresh and up to date. This can help your on-page SEO but also the overall experience on your website. 
Never forget the power of Backlinks.
We covered many new trends regarding SEO techniques and strategies to implement in 2020, but we can't ignore the old traditional link building.
Backlinks are still crucial when it comes to Search Engine Optimization. You can have an excellent piece of content, but it will never make it to the first page without link building.
All the strategies above will come into play when you are already in front of Google's eyes. Google says that links play a key role in their algorithm.
Invest some of your resources into guest posting, being on a podcast to drive traffic back to your site. Do it actively to increase your brand awareness and improve your chances of becoming an industry authority.
Marketing With SEO: The takeaway
Focus on creating the best content, building links around it, and then implementing all the new trends discussed above to boost your marketing efforts. A solid marketing plan will always have quality content and link building as a foundation.
Search Engine Optimization is all about trying different things, but you need to know that it is a long process, and the results may not come fast at first. 
Explore the various strategies and try to put many resources at the ones that have a better return on investment. 
Remember that every SEO strategy's goal is to make sure that the customer experience will become better. Although this article highlights how to get in front of Google's eyes and rank on the first page, the ultimate goal is to make sure that your customers get what they want.