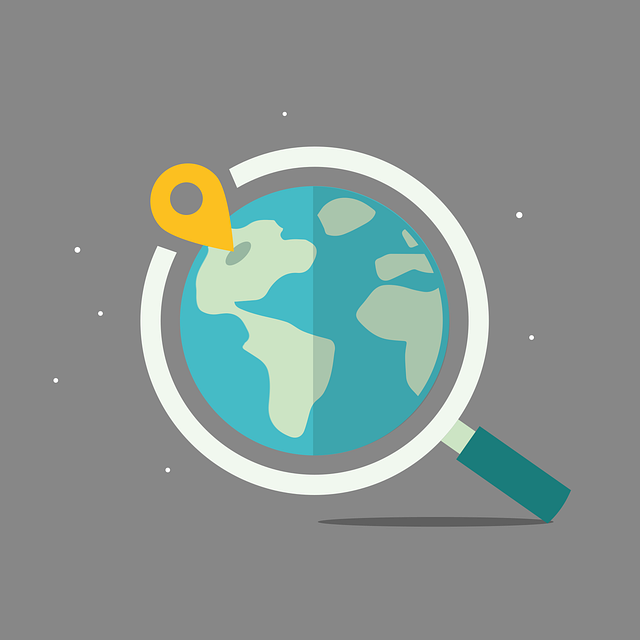 Many people understand that the success of any content strategy is dependent on the effectiveness of its keyword research process. Keyword mapping, on the other hand, should be regarded as the bedrock of genuine search engine optimization (SEO).
Working without a clearly-defined list of target keywords is more similar to wishful thinking than a viable content strategy. They are unquestionably an important part of any successful optimization strategy.
Keyword mapping, however, provides you with a framework for the keywords you've chosen to target that mirrors the structure of your site. As a result, you get a more cohesive website that makes it easier to rank high in the SERPs. 
In addition, keyword mapping helps provide your target audience with the informative and engaging content they're searching for.
Keyword mapping is one of the most important aspects of on-page optimization which helps drive traffic to a website. These maps can help you figure out where to optimize, what content to create, and where to add new pages.
Don't worry if the concept of keyword mapping seems a little unclear right now; we've got you covered. Keyword mapping is simple once you understand how to do it. Let's get started!
What exactly is keyword mapping, and how does it function?
Simply put, the process of keyword mapping entails allocating keywords to your website's relevant pages. If you're creating a new website or starting a new SEO project, you'll need to create a keyword map that's well-organized and structured. 
It should be done at the start of your SEO campaign and then regularly to continually enrich your website with new keywords. This has been shown to help generate new opportunities for driving website traffic.
The battle for first place in search engine results is as fierce as ever. As a result, for any professional SEO or website owner, keyword mapping is a must-have. Let's take a look at some of the key areas where good keyword mapping can make a big difference.
Why should you use keyword mapping?
You may use keyword mapping to help you with a variety of components of your content strategy. Here are some of the most important considerations:
Gap analysis of keywords: Covering the correct keywords can help you maximize your website's potential for higher search engine rankings. Without them, you risk creating pages that are based on your personal search preferences rather than what is being searched on the major search engines.

When doing keyword research, one thing you'll notice is that people think and search differently than you do. That is why your content should reflect actual searches rather than what you believe others are looking for.

Keyword mapping eliminates this ambiguity and aids in the discovery of untapped keyword prospects, allowing you to target them with related pages or create new ones if necessary.
Prevents overlapping keywords: When the same keywords appear on multiple pages, it can cause problems such as rank cannibalism and duplicate content. Keyword cannibalism can occur when there are too many identical or similar keywords in the content of your web pages.

This makes it more difficult for search engines like Google to determine which content should be ranked higher. This increases the possibility that Google will overlook the content you want to prioritize in favor of the less important web page. Keyword cannibalization will not only lessen the impact of SEO on your site but will also harm organic search acquisition.

Keyword mapping will help you in assigning keywords to distinct pages that are not in conflict with one another. It will also allow your team to easily see where various topics should be focused based on their coordinating keywords.
Streamline internal links: As a business owner, you want your audience to be able to easily find your websites and spend time reading your valuable content. You want them to do things like click around, go deeper into your site, and most importantly, you want them to convert, or take action.

According to research, if you can provide your visitors with valuable content, they will most likely want more of it. Inline linking is one of the most effective ways to direct your visitors to additional content deeper within your website. In many ways, inline links entice users to explore your site in ways that navigation links and breadcrumbs do not.

By properly structuring your keywords and mapping them to specific web pages, internal link-building can be streamlined and relevant pages can be brought together.
How to do keyword mapping the right way
Keyword mapping is pretty straightforward, once you understand what it entails. But before we jump into it, there are two housekeeping items you should address beforehand. These are keyword research, and a check for current relevance.
Keyword research
First, you must decide which keywords you will use and how you will map them to your website. Don't scrimp on your keyword research efforts because this is a crucial phase. Finding both head and long-tail keywords is critical for creating an organized document.
It is critical to remember that having a winning SEO strategy does not imply that you must earn first-page rankings for every keyword you discover. Instead, work closely with your clients to determine what amount of expectation is appropriate. 
This is a good time to look into potential keyword ideas and have a better understanding of the industry.
Check the relevance of a keyword
Keyword mapping is a strategy that involves allocating your chosen keywords to the pages you wish to rank for. As a result, for each term that we've identified, it's critical to know which page is the most relevant to this particular keyword.
This usually entails groupings of related keywords with slight grammatical differences (plurals, synonyms, etc). These will then be mapped to the same page, allowing you to save some time.
Start your keyword mapping
Create a spreadsheet: Setting up your spreadsheet document is the first real step in generating a robust keyword map. Unless you're an advanced user, stick to well-known spreadsheet programs like Microsoft Excel and Google Spreadsheets. If you're planning to have team members collaborating on a project, the latter may be a better option.

The rows and columns in your spreadsheet should show which keywords are mapped to which pages. A useful spreadsheet will also include additional data points and notes relevant to your SEO efforts.

Select your set of keywords: Having your keyword in place is the first step in creating a strong keyword map. Using your keyword research tools, conduct keyword research for each page on your site and identify the top-ranking keywords for your competitors.

The overall results should provide you with a good idea of what your target audience is looking for. Go ahead and export your results to a clean document. Export your results to a new document if you'd like.

After you've compiled a list of keywords, it's time to determine the search intent behind them. The idea is to group keywords that answer the same question or are semantically similar to one another. "Best scooters" and "excellent scooters," for example.

You can then include long-tail or secondary keywords, such as "best scooters in Dallas," before moving on to tertiary keywords. When you're done, you should have several groups with related terms.

Put your keyword mapping into action: You're finally ready to start mapping out your keywords. You must decide which keywords will appear on which pages. You should be adding them to your keyword mapping spreadsheet as you go.

Choose your primary keyword and include it in all of the sections that affect your On-page SEO. This includes elements such as the page title, meta description, H1 tag, and others.

Make sure each page's fields are filled out and that they are unique from the others in the outline. You can also make a list of related pages for internal linking and content siloing if needed.

Create and publish your content: You are now ready to create content based on the keyword map you created. It's at this point that you should be able to see the fruits of your labor (See? We told you it was a straightforward process!).

Hopefully, you'll also see why the keyword mapping process is so important to your SEO and organic traffic success.
Keyword mapping is a never-ending process
Keyword mapping can be a time-consuming and never-ending task. It is, nevertheless, extremely gratifying. A properly constructed keyword map can rapidly show the flaws in your content strategy and assist you in eliminating them.
It's critical to realize that once you've established your keyword map, you'll need to revisit it frequently to maintain it current. As your website grows in size, you'll need to go back to your outline to make sure you're not duplicating content in any way.
When it comes to content production, internal linking, and site navigation, this level of structure ensures that all of your site contributors are on the same page. Finally, employing an effective keyword mapping strategy results in a more engaging user experience, a more coherent website, and superior SEO results.