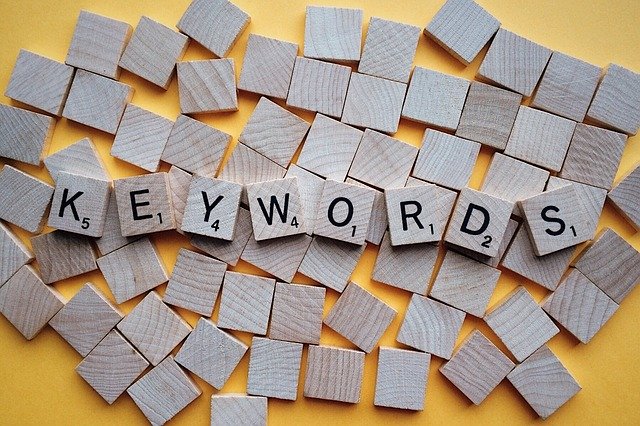 Keyword research, as we know, is the process of finding the focus keywords that are going to be the target of our SEO efforts, and the ultimate objective is that we are going to drive those who are searching for these keywords to our site (and our business). 
With millions of available keywords to target, obviously doing our keyword research manually is simply not viable, and we need the help of a keyword research tool to help us in this research. 
Here, we will discuss some of the best keyword research tools for SEO in 2020. We will discuss both free and premium tools, each with its own advantages and disadvantages. If you're looking to promote your blog or website, these tools are sure to help you find the best keywords to target.
Top 5 Best Keyword Research Tools for SEO in 2020
1. SEMRush
SEMRush is often considered as the most complete, well-rounded SEO tool, not only for keyword research, but also for other SEO-related analytics like link profile analytics, traffic analysis, and more. It also a well known Ahrefs alternative used by many SEO experts. 
Regarding keyword research, here are some of the most important features to consider in SEMRush.
Key Features: 
Find both short-tail and long-term keywords 

Yearly keyword trends analytics

CPC distribution statistics for worldwide

Well-rounded, complete keyword research toolkit

Organic traffic insights to check the performance of your SEO and content marketing
Pricing: 
7-day free trial available. You need to enter your credit card information for the free-trial registration, but you can cancel within the 7-day trial and SEMRush won't charge you. 
For its premium plans, SEMRush offers four different tiers:
Pro:

starts at $83/month for annual billing, suitable for personal blogs and smaller sites

Guru:

starts at $166/month, designed for small to mid-sized business

Business:

starts at $333/month, ideal for bigger websites and eCommerce websites

Enterprise:

custom-plan (ask for price), for those who need extensive keyword research and SEO analytics. 
2. KWFinder
KWFinder is definitely one of the best keyword research tools on the market today. It is a part of the SEO suite by Mangools, which includes 4 other tools (SERPChecker, SERPWatcher, LinkMiner, and SiteProfiler). You can't purchase KWFinder individually, but the 5-in-1 package is fairly affordable with only a $29.9/month subscription fee. 
A key highlight of KWFinder (and Mangools in general) is that it is very intuitive and easy to use compared to other tools, so it's arguably the best choice for those not familiar with SEO and analytics. 
Key Features:
Unique, very easy to use interface

Great at finding non-English keywords (also great with English keywords)

Excellent analytics for keyword competition

In-depth SERP analytics

Great suggestion features

Use filters to refine the list of keyword suggestions
Pricing: 
As discussed, KWFinder is only available as Mangools' SEO suite that includes four other SEO tools. There's no free version available but it does offer a limited number of free searches. However, KWFinder (and Mangools) is among the most affordable options out there, and with an annual plan you can save up to 40% on any of their plans: 
Basic:

$29.90/month, suitable for personal blogs, freelancers, and small websites

Premium:

$49.90/month, great for small to mid-sized blogs

Agency:

$79.90/month, for bigger eCommerce websites and bigger sites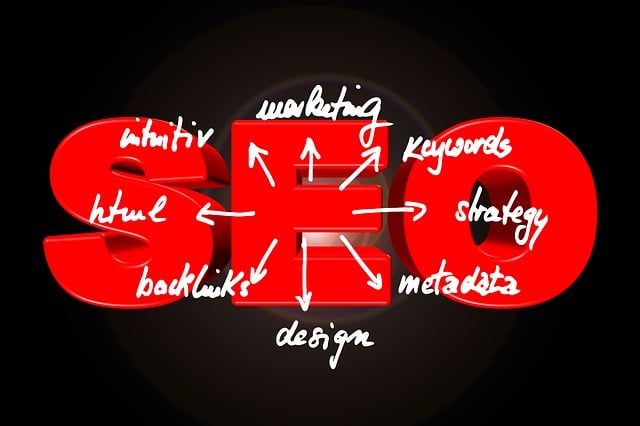 3. Ahrefs
Similar to SEMRush, Ahrefs is an all-in-one SEO tool to grow your search traffic with keyword research as one of the core functionalities. However, Ahrefs also features various other features like link profile analysis, rank tracking, web monitoring, and content research, among others. 
Ahrefs is actually more famous for its backlink checker function (better than SEMRush's), so if you are looking for a keyword research tool that can also perform powerful backlink analysis, Ahrefs is arguably the best choice for you.
Key Features: 
Great organic search report where you can easily analyze your competitor's traffic

Various advanced keyword research functions like sophisticated keyword metrics and keyword difficulty score

Great keyword explorer tool, can analyze annual search volume trends effectively so we can understand SERP ranking history and searcher's behavior

Content research and topic suggestion functions
Pricing: 
Ahrefs offer a 7-day trial for only $7. It's not free, but you get more features compared to other free-trial versions of various keyword research tools. Ahrefs, as mentioned, is an all-in-one SEO suite. It offers four different tiers of premium plans: 
Lite: $

99/month

Standard:

$179/month

Advanced:

$399/month

Agency:

$999/month
4. Soovle
Soovle is a totally FREE keyword research tool with basic research and suggestion functionalities. It can suggest keyword ideas from multiple sources like Google, Youtube, and Bing, among other search engines, and it features a pretty handy drag-and-drop saved suggestion tool so you can easily save your researched keywords. You can export these target keywords to a CSV file for tracking and analytics purposes. 
If you are only looking for a basic keyword research tool and don't want to spend anything, then Soovle can be a great choice.
Key Features: 
Auto-complete keyword suggestions from various search engine and platform sources

Quick and intuitive interface, easy to use 

Simply enter the keyword and review the result
Pricing: 
Totally free
5.Majestic
Majestic is another all-in-one SEO suite that can analyze various elements of your site. One of the core features is obviously keyword research, but there are also other research and analytics features to help you keep track of your site's overall health and SEO performance. 
However, the keyword checker tool is only available on the Pro ($99/month) and API plan, so it's not an affordable option. However, it is a very user-friendly and reliable solution with a pretty well-rounded set of features. 
Key Features:
Based on a database containing 8 trillion websites

Real-time site performance tracking

All-in-one SEO features in a single toolkit

Great competitor analysis features, easily compare your site with your competitors'

Intuitive stats and charts for easier interpretation
Pricing:
Lite:

$49.99/month, keep in mind that the lite version doesn't feature the keyword checker/research tool

Pro:

$99.99/month, ideal for small to medium websites

API:

$399.99/month, API plan for developers and data-heavy websites and agencies
Final Thoughts
Keyword research remains one of the most important aspects of any SEO strategy, and with the number of search queries and phrases available at the moment, having the best keyword research tool to assist in the process is essential. Above, we have discussed five of the best keyword research tools available in 2020, each with its own unique features and advantages.
Need help with your website rankings? Give us a call and ask about our affordable SEO services.