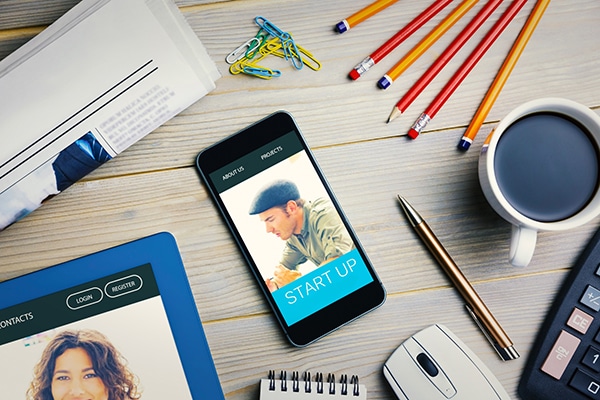 There are over 1.74 billion websites on the internet, with a little over 200 million of those active.
How do you stand out from the crowd? Simply put: you need to pique your visitor's interest and stimulate customer's engagement on your website.
In a bit, you will discover you need more than a good website to stand out; you need a great website!
Are you thinking of what to do to your little website to make it bloom with elegance? Or do you have the nudging to own one? 
Few nuggets will cross your path as you continue with this walk-through on the most common things cool websites have in common. 
Maybe there is nothing extraordinary that they are doing to hijack all of the virtual attention. 
Well, you'll soon find out.
What Really Cool Websites Have in common
Before identifying and explaining the features of a really cool website, it's important to state that you have to consider your business goals in designing your website.
The way you'll design your website If your business goal is to capture your audience information is quite different from the way you'll design your website if you just want to provide information. 
But there's no law stopping you from finding a way to integrate both into your website. You can have a website design that would capture your audience info as well as provide info to them.
Essentially, in designing your website, you have to take note of  reveal marketing strategy.  This refers to a strategy of getting your visitor to perform an activity on your website to pique their interest before allowing them gain access to your content (content could be an ebook or a product you sell). 
The activity could be a puzzle or a video or a flyer. Whatever you choose, you have to ensure it is attractive.  
We'll now dive into certain features you'll find in really cool websites.
Rich content
Firstly, you need to sustain your visitor's interest with great content.  
Much attention has to be paid to this as it can either make or mar everything. 
Poor content quality chases audiences away while the sites with excellent content keeps them coming back for more.
It is one thing to be strategic with winning quite a broad audience to your site, but retaining them with lively, informative, and highly educative content is a whole new story. 
One way to maintain trust and solidarity is through the dependability of your website content.
To every visit you get, to every click on your website's link, there is a need to be met on the receiving end. 
The more you meet your audience's needs with intended posts, the more clicks, the more re-visits, and you ultimately build a loyal community.
Putting up informative content requires you to assume your targeted audience's position to know what is going on in their minds. 
Not all information is useful. To maintain a steady progression of audience numbers, you should know what their present needs entail and put the solution in text.
For instance, you own a website focused on smartphones and gadgets. 
To retain your visitors, you must put up problem-solving content. Don't sell to them in your post. Solve their problems. 
To write relevant content, you can also take a survey to get popular opinions.
It all boils down to informative content. For most popular websites, this is just the backbone of their vast audience base. 
And this is where frequently asked questions come on the scene. Gather up questions that keep popping up from your audience, and incorporate it into your website content; doing so will make them trust you.
Aside from FAQs, you need to also request feedback through the use of CTAs. Your audience loves it when you draw them to the conversation. Don't make it all about you.
Utilize a Vlog
This is where everything comes alive, where you animate your words with captivating visuals. To keep your website highly relevant, you need to go live with constant uploads of video illustrations alongside your content.
I was recently doing in-depth research, and I couldn't just wrap my head around the answer. I felt like I was alienated from information until I stumbled upon a vlog. Well, I did what every other person would do, and in minutes I covered up what would have taken me two lifetimes to get.
To grow your business site, you can create a YouTube channel for your business to review your products and infuse these videos to your content. 
It doesn't have to be all about words; some prefer to watch than to read. You would need to consider these differences and strike a balance between text and video.
Most cool websites have utilized this, infusing it into their content majorly to draw more attention. 
It is easy for your audience to read a 1000 word article, but much more comfortable to watch it all in a 4 minutes video. This is another cool feature that makes popular websites stand out of the bunch.
Sharing a video version of your product review in a related post is most effective and will go a long way in pinning your audience down. Make high-quality visuals, animated texts, explore the depths of quality, and drive your visitors with confidence as they watch, transfixed.
Create Interactive Polls
Don't be a one-person battalion. Go all-out to meet your audience by setting up exciting polls.
One primary reason (trick) behind creating time-to-time polls is to get your audience's opinion and adjust to suit their needs. When you create polls that make even a visitor on your website feel like an MVP, be sure to receive more clicks on your site link.
Making your audience feel important will increase the level of trust they have for your website and most likely grow to become long-term members. 
I don't know if you've partaken in any of the Facebook polls. One of the things that made me show more interest in Facebook is the awareness that I contribute to their development in a little way.
Keep it conversational; let your audience know the polls' very essence and how they help to grow your website. 
Make even visitors feel that vibe of being a contributor and not just a reader. Don't be a one-person battalion, flush things down a little bit, and spice up your website with exciting polls.
Make Sure You Have a Contact Form
Pull your audience out of stress by providing quick access to your contact form. The easier it is for people to reach you, the better for your business. 
Make provision for your audience to better reach you with a properly put-together contact form. Make it obvious enough and less demanding to avoid getting them frustrated while filling the form.
Making your website intertwined with your social media platforms is another great way to make it work. 
You've probably visited dozens of websites with either a Facebook, Twitter, or Instagram contact link below their content. This is what they do to help their audience reach them on personal ground.
In a word, be reachable. The contrary is why most websites don't take things out of the box. I once made a direct inquiry from a website about their product and was glad to receive a response in just a short time. With this, I got the help I needed.
Use a cost calculator
If you are focusing on a business-oriented website, it is necessary to add this feature to your site. 
What is a cost calculator?
In simple terms, it is a plugin either for an estimated or project price.
With this, your customers know how product prices come about and are most likely to inquire more by contacting you.
The cost calculator is user-compliant and is compatible with all devices, from smartphones to desktop and tablets. Your customers don't have any problem whatsoever with accessing placed prices on a particular product.
In most cases, your website visitors will reach out when they have questions or want to know how much it will cost them. Don't keep them guessing, be intentional about every product you place on your website.
Final Thoughts
There are several ways to build a wide-base and durable audience via your website platform, and you can only make do with the few effective ones listed above.
What differentiates your website from others around is the evident input of time and effort. The majority of your visitors won't want to spend longer than bargained for while going through your content. 
Make your content concise and highly valuable. Simplicity is the greatest sophistication. The easier it is for your audience to navigate your site, the more likely it is for them to keep coming.
Branding is also a very important part of web design. Your site design should include the color palette used in your logo design. Using an adapted version of your logo for the web is also recommended. This usually means creating a horizontal layout that you can use in your site header which will increase visibility.
Your website's primary purpose should be to inform, educate, and provide solutions to your audience.
If you observe the tips here, you are in for real-time business, and you would do everything possible to keep your website relevant. 
Are you ready to own a cool website now? We can help you. Check out our WordPress web design services here.