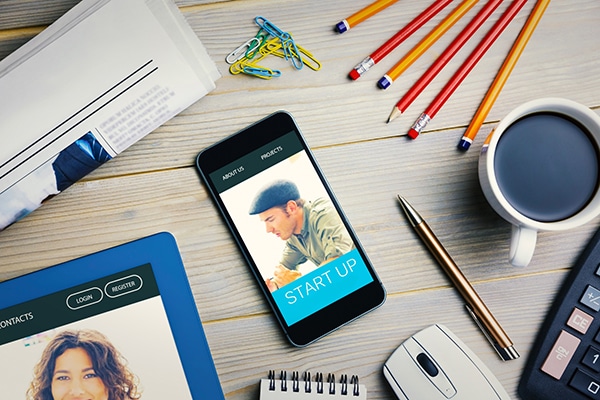 In 2017, there were over 1 billion websites. Today, there are almost 1.5 billion websites with a little under 200 million of those active.
How will you stand out? It's not enough to have a good website.
You need a great website. It's the really cool websites that get the attention. To have a great website, you need to pique curiosity and create customer interaction.
Read on to learn more about designing awesome websites that help you gain brand recognition and customers.
Designing Really Cool Websites
Heavy emphasis is on social media marketing for a reason. It's interactive and fun and people love it. That's why you need really cool websites to get your brand noticed.
Think of your website as another part of your social media. It's more than an Internet advertisement.
Your website needs to be fun, and it needs to provide valuable content to your potential customers. Providing valuable content is the ultimate way to boost your users trust in you, and ultimately turn them into long-time customers.
Reveal Marketing
When was the last time you clicked on a link because you had to know what would come next? That's called reveal marketing. The key is to reveal something after the customer interacts with the site.
Have the customer input his name and email address before you'll send him a free ebook.
Make the customer solve a quick puzzle or watch a video before you allow him to gain access to the desired content.
Create an eye-catching custom flyer that induces the customer to click through. You can give it a try for free at Adobe Spark Post.
Try an Interactive Poll
Interactive polls are a great way to engage your customer and get feedback at the same time. Have you ever noticed how many polls are on Facebook? That's because they work to engage users.
People like to give their opinions and a poll is an easy way for them to do that. Ask questions that help you serve the client. You'll be helping your customer and yourself.
Ever Used a Cost Calculator?
Cost calculators are popular with clients because they're so useful. If a client goes to your site and can calculate the cost of doing business with you, he'll be more likely to contact you.
Cost calculators are so effective because they give the client an immediate answer to the important question, "What's this going to cost me?"
Vlogging
A relevant up-to-date blog is important for your website. It's also important to include video in your web design and marketing.
Vlogging is the use of videos in your blog content.
Not sure what to put in your videos? Give your customers some insight into your business. Show them videos that take them "behind the scenes."
Introduce them to the CEO. Show them how you make your product.
Be creative!
Great Contact Forms
Have you ever spent 10 minutes hunting through a website for the contact information? Don't make your clients hunt for your contact info. It's so frustrating!
Make your website stand out by providing a great contact form. Make it easy to find and simple to use.
Make the font easy to read and large enough to see. Put it on every page.
Ready for an Awesome Website?
Are you ready for a unique website that will help your business stand out? Find out more about our WordPress web design services.