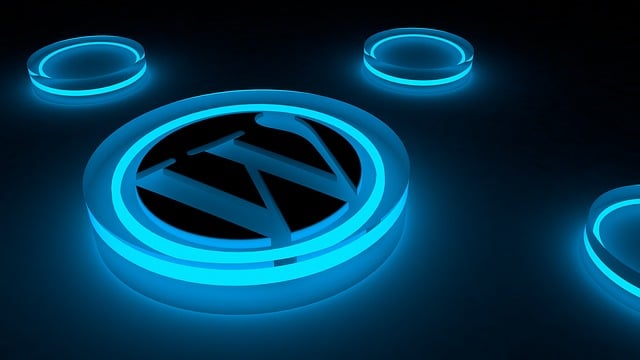 When it comes to building a website, there are a many website builders available. WordPress and Squarespace are two of the top builders based on popularity. If you narrow your search to WordPress vs Squarespace, we can only congratulate you as this is one of the hardest choices someone has to face when starting a new business. A website is like your online business card, it is crucial to create the one that is unique, relevant, interesting and visually appealing. Besides that, you want to choose the option that offers quality support and a strong community, so that you are not stuck when facing the issue. WordPress is considered the most popular option when it comes to content management systems and is the first option for many bloggers and small and medium businesses. Squarespace is used for building other websites.
What is a website builder?
Before pointing to one or another, you should first understand what a website builder is. It is basically a platform that allows you to create a website without digging into writing or editing code. You do not need any software, because they are web-based, and they usually come with a whole range of features, allowing you to easily add the ones you consider important or of use for your business. They offer different theme designs, specific elements, and widgets for you to design the look and feel of your site.
How to choose the best website builder for your site?
Finding the perfect website builder can be tricky for beginners due to their increasing presence on the market. It is easy to fall into the trap of many choices, and postpone creating the website in the first place. Before reading about different options available on the market, you should write down what you want to do with your site. Write down your goals, all the features on the site, and do not forget to include the financial plan and short marketing strategy plan. Why marketing strategy? Because you have to think about your growth strategy. Maybe you will add new content on a regular basis. Maybe you need a section for your blog. Your site has to be capable of running your needs smoothly. There are several factors you should take into account: cost, user-friendliness, support and community, customization options and features, and your preferences among others. Depending on the industry you are working in, you will choose what variables play an important role and what not. Some business owners decide that level of personalization is too important to them so they pick the option that nourishes customization features. Others think portability is the most important because of the option of hiring a professional to make changes on their site.
Write down all you think is important for your website and it will naturally reveal the option that is ideal for your business.
WordPress for your business
WordPress is an open-source website builder and on the top of our list because of its powerful features, intuitive design, and growing community. It literally gives you full control over your website. You can decide on the design, features, special elements of the site, and much more. Unlike other website builders, you have maximum control over everything. Anybody can use WordPress, from eCommerce business owners, forum administrators, social network creators, bloggers, small-sized companies, and more. It is fully translated into dozens of languages, comes with powerful SEO plugins, and it the cheapest option in the market. With it, you can create powerful, visually appealing and customized websites that will represent your business in the best way.
People love WordPress because even if you do not know a lot about how to use it for business, there are tons of tutorials, videos, guides, and ebooks created especially for that purpose. WordPress powers up some of the biggest global brands, like Microsoft, Facebook, Vogue, and TechCrunch. In the end, it supports more than 30% of all websites on the web.
Squarespace for your business
Squarespace is a little bit less flexible and scalable than WordPress. It's a simple platform aimed at beginners and people who are not familiar with the coding. Suffice to say, there are over 3 million websites out there powered by this platform. It has built its reputation by claiming it is an all-in-all system that takes your worries away from any security updates due to the fact they are doing it without you even knowing it. It also asks you right from the start what kind of a website you need and recommends you a wide variety of pre-built templates for you to choose the best option. It is a good choice for beginners and small companies, but fails to provide enough support for bigger players and eCommerce businesses. The good thing about Squarespace is that you can see what your page will look like while you are editing it, something you have to do differently when using WordPress. Also, you can work on the site offline and then publish the page once you are in the area of the internet. However, consider the fact it has far fewer templates and themes to choose from, unlike WordPress. Remember that having a website is like having an employee working for you 24/7 so you want it to look stylish and great, and maybe you will not find that one template to meet your needs and preferences.
Squarespace can be a great option if you have a version that allows a high level of customization. If not, that level will depend on the version you are working in. You can find yourself in a situation where you want to change something which you cannot. That happens especially during the modification of the blocks where some of them look very complicated or just broken so it is far less intuitive and seemingly less in control.
WordPress vs Squarespace: COST
WordPress is a free option on the market, although you will have to pay for specific plugins and themes. Do not forget that you have to pay for the hosting in order for your website to be live. The cost depends on your needs and the size, and it ranges from a couple of dollars a month to a dozen dollars for fully managed hosting. Some themes and plugins can be a little bit pricey, but many themes and plugins can be found for free. In conclusion, it is free but you have to register a domain and set up hosting. It is up to you to find a cheap or excessive hosting option on the market.
Squarespace charges in a different way. It offers several monthly plans over the domain, hosting, support, templates, and more. For price plans are a personal plan ($12/month), business plan ($18/month), basic ($26/month), and advanced ($40/month). Depending on your needs, you can choose the one designed for individual use (personal plan), business purposes (business plan), online store (basic), or eCommerce (advanced). Although this looks pretty simple, it is hard to understand which option will bring you the optimal value for the money.
WordPress vs Squarespace: FLEXIBILITY
Flexibility is incorporated into the WordPress motto. You can make any type of website for any service or product within any industry you are working in. The basic structure can be easily modified and customized depending on your preferences. With thousands of themes and plugins, you can change almost everything on your site, and make it more attractive for your current and potential clients. With a specialist's help, you can boost your online presence and take the lead within your industry.
Apart from small changes, like changing colors or fonts, you cannot do much on Squarespace. It does not allow users to freely make changes so you cannot customize it to meet your wishes. This is due to the fact all the elements are developed and owned by their team so no influence from the outside is allowed. That's why is it made easier for users to build sites without having a need to choose a lot of things. Still, you want to have freedom while doing business so maybe this is not a good option for you if you want to stay flexible.
WordPress vs Squarespace: CONTROL
Following the paragraph before, WordPress lets you be in control of just about anything on the site. You can add as many pages and posts as you want, play with specific elements and blocks on the page, and work on your site in whatever way you want. They have no claim on your content, and you can even choose to register your domain independently.
Squarespace, on the other hand, is a hosted platform, which means they are in tight control of what you are doing on the site. They own the content you create so you cannot export it to another host if you ever wish to leave. Talking about feeling like in a prison. Moreover, there is a limit on how many pages you can open so if you want to be unlimited you have to purchase another plan that can cost you up to a couple of times the cost.
WordPress vs Squarespace: eCOMMERCE
WordPress owns the world's most popular eCommerce plugin in the world, WooCommerce, which you can use to set up your online store and collect money freely, keeping all the profit to yourself. Squarespace, on the other hand, takes a percentage of transactions, and you can only collect the money in certain currencies using a specific payment method. You can create visually amazing online store sites, but you are restricted to up to 20 products if you do not have money to go premium.
WordPress vs Squarespace: SEO
This is an absolute winner for WordPress because it allows different SEO plugins that can help you to accumulate traffic to your site. There are also millions of tutorials on WordPress you can use to improve your overall SEO, something Squarespace lacks. You can add metadata, tags, captions, and other elements crucial for ranking, and boost your site's rank in a matter of days. Furthermore, when it comes to security plugins, you are in charge of its security, but if you keep regular checkups and backing up, you are good to go without any worry.
To conclude, both sites are among the top choices for almost all business owners. Still, if you like your freedom and want to enjoy the wide range of themes, templates, and plugins, you should go with WordPress, which is a much user-friendly option. It all depends in the end on your preferences, and what suits best for your business.
Innovative Solutions Group can help you to build a specific and unique WordPress theme that will attract new customers to your site. We have years of experience and listen to our clients to understand their needs and preferences, and we build sites that differentiate from others on the market. Contact us if you have any questions or concerns, or read what we have already covered on the topic of WordPress website design.