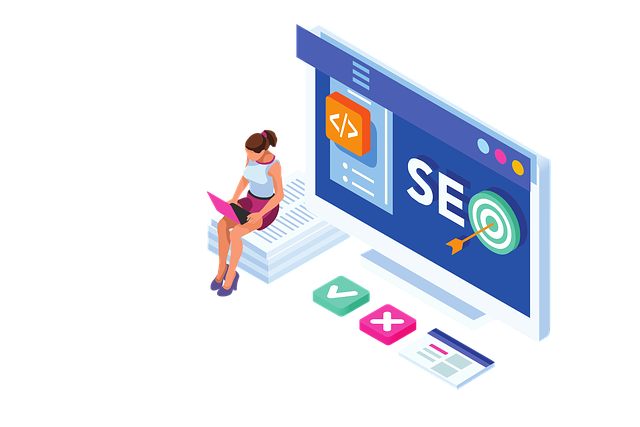 As an HVAC business owner, it can feel like there are never enough SEO tips to help you get a leg up on your competition. You've probably heard that the more online visibility you have, the better your chances of attracting high-quality leads are. As a result, HVAC SEO tips can be critical to increasing your website's visibility and ranking at the top of the SERPs.
Customers nowadays expect to be able to find HVAC contractors for hire fast when they browse online. According to studies, the majority of individuals learn more about a local business online than anyplace else. Some reports suggest that 75% of people don't even bother clicking the next page of results. 
It goes without saying that if your business isn't among the top results, it's as if it doesn't exist at all. That's where learning modern HVAC SEO tips can make a difference in helping your HVAC business stand out from the competition.
Running an SEO Campaign vs Running Your HVAC Business 
Most individuals are aware that executing a local SEO strategy costs time and money. You also have to worry about running and expanding your business while managing your SEO campaign. Needless to say, it can be a challenge to maintain a clear head and stay productive. 
You have good days where you think what you're doing is probably working in the midst of it all. On other days, however, you have a nagging feeling that something isn't quite right, but you can't put your finger on it.
In both cases, you are dealing with a considerable amount of uncertainty, which is more than likely preventing you from reaching your full potential. That could be a recipe for disaster in today's ultra-competitive environment.
In today's environment, HVAC SEO tips are practically a dollar a dozen. Everyone claims to have the best ones, and they won't hesitate to sell them to you. 
The good news is that we've already completed all of the necessary research. Unlike most lists, ours is designed to help you save time and money while improving your overall SEO campaign.
What is HVAC SEO and how does it work?
HVAC SEO tips can help in the optimization of HVAC websites so that your business appears high in organic search results. The higher your website's ranking in the SERPs, the more likely individuals are to convert. A conversion occurs when a website visitor acts such as visiting your page and/or purchasing your goods and services.
The good news is that using SEO to increase your website's conversion rate has never been easier. So, without further ado, let's get started on these useful tips. These are designed to provide you with peace of mind so that you can focus on what you do best.
HVAC SEO Tips to Help You Expand Your Business
We've compiled a list of HVAC SEO strategies to help you improve your SEO approach. We have a tip for everyone, from the basics like keyword research to more complex strategies like backlink development and content marketing.
Tip #1: Make sure your website is mobile-friendly
It's hard to believe that in 2022, one of our most important HVAC SEO tips is still mobile-friendliness. Why? Today, nearly three out of every four dollars spent on online purchases is made via a mobile device. That's why! 
Back in 2014, Google notably researched the relevance of mobile-friendly web design. According to the study, 67 percent of shoppers are more likely to purchase from mobile-friendly websites. It's easy to picture that number today being substantially higher.
Even so, we still come across a lot of websites that aren't optimized for mobile device viewing. With responsiveness being a major SEO ranking factor, that's a quick win you can use to improve your SEO game.
To ensure that your HVAC website adapts to all devices, it should be responsive. This will not only ensure that your site is easy to navigate, but it will also give you other benefits such as higher search engine rankings and customer service standards.
Tip #2: Keyword research and planning
It may seem counterintuitive and time-consuming at first, but investing the time to conduct thorough keyword research can pay off nicely in the long term. People tend to go after popular keywords when it comes to creating effective search terms to use. 
You'll get better results if you target terms that aren't as frequently searched but are more relevant to you and the services you provide. You're more likely to obtain better results if you target terms that aren't as popular but are more relevant to you and your business. 
If you want to maximize your SEO potential, focus on generating traffic that is interested in what you have to offer.
Tip #3: Create pages where you can discuss your services
Creating pages that discuss the various HVAC services you provide is the simplest way to attract customers to your business. This includes services such as heating, cooling, and indoor air quality. 
On HVAC firm pages, repair and installation services for central air conditioners, heat pumps, furnaces, and boilers are often covered. Customers can also learn about your HVAC solutions, warranties, certifications, awards, insurance, and pricing on these pages.
These are some of the must-haves pages for your HVAC business website:
Air Conditioning Repair and Installation
Heat Pump Upkeep
Furnace Repair and Replacement
Humidifier Repair and Installation
Boiler Tune-Up and Replacement
Installing a ductless mini-split
Indoor Air Quality
Tip #4: Focus on providing high-quality content
Having your service pages properly set up informs people about the specific HVAC services you provide. Now it's time to provide your audience with quality content they will find useful and keep coming back to.
If you want your HVAC website to rank well, you must use on-page SEO to add new, high-quality content. Contrary to popular belief, web pages, rather than websites, receive ranking power in search engine results. 
That's why SEO-focused content marketing firms advise publishing distinct content on several web pages. Fortunately, there are numerous methods for adding valuable content to your website. 
Consider using blogs, seasonal tips, or other educational information, for example, to provide fresh, high-quality content on your website. Blogs can help you rank for long-tail keywords or unique keyword phrases. 
Don't overlook YouTube videos, which can help with page optimization and user experience.
Tip #5: Set up your Google Business Profile (GBP)
Having a complete and accurate GBP listing to complement your website is critical to laying the groundwork for a successful local SEO campaign. To be clear, it is not a choice between getting a GBP and getting a website. The truth is that Google Business Profile information appears in both Google searches and maps.
The steps to set up your GBP typically follow this process:
Create or claim your Google Business Profile listing.
Get your GMB listing verified.
Making sure your company's name, address, and phone number (NAP) are all the same is an important consideration. It's also a good idea to offer as much information as possible to make using your HVAC company as simple as possible for potential customers. This should contain the types of payments you accept, your hours of operation, and emergency contact info.
Tip #6: Get Citations in Online Directories
Having your business included in web directories serves two important goals. For starters, when customers need HVAC services, they'll want to hire someone local, so they'll look through directories to discover the right provider. 
Second, quality citations aid in the improvement of local SEO results as well as general online visibility. Some of the most effective HVAC SEO tactics focus on obtaining business listings on reputable online directories on a regular basis. 
Having said that, it is critical that you create listings on a regular basis. Going overboard may cause a slew of them to appear out of nowhere, potentially harming your rankings.
The following are some excellent HVAC directories to look into:
It's also a good idea to look into which directories and websites have already listed your business. This is an excellent time to double-check that your NAP is shown correctly.
If you find any inaccuracies, contact the directories as soon as possible to request that your listings be corrected. These inconsistencies might have a significant effect on your SEO. 
NAP information is cross-referenced and compared to your GBP listing by Google. Discrepancies can force Google to modify your GBP NAP, and inconsistencies can cause Google to lose trust in you. Your online visibility may suffer as a result of this.
Create the Most Effective HVAC SEO Campaign Possible
Developing a good HVAC SEO plan, of course, requires understanding how to work with various moving pieces. Hopefully, by following the HVAC SEO tips outlined above, you will be able to boost your own local SEO strategy. 
At the very least, it will persuade you to outsource all of your SEO needs to a reputable digital marketing agency.