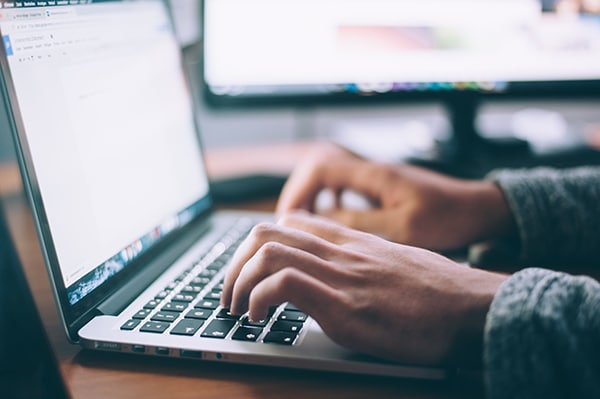 Nearly any business today can no longer exist without developing its online presence. It helps to improve brand awareness, generate more leads from nearly any part of the world and, of course, significantly boost your sales. Another great thing about developing your business on the web is that it allows accessing a larger pool of consumers that are likely to convert. Why? The answer is pretty simple: whenever you want to find a certain product for sale or order some foods online from the grocery shop, the simplest way to do this is to ask Google!
However, online business has become really competitive, so now it's not simple enough to create a website. You should also put lots of effort into the site's web design, consistently work on its tech optimization for improving the search engine rankings and driving traffic. And the awesome content matters, too, as it helps more people to find you on the search!
In this article, we'll uncover the essential steps for creating a remarkable website for any business that will surely help you to stay beyond the competition in your niche.
Making a Powerful Website for Your Business: 5 Easy Steps
From domain name to content structure and its diversity, yet implementing various marketing strategies – when it comes to creating a top-notch website, everything matters. Below you'll find the essential steps for creating a business site from scratch.
#1 Select the Right Domain Name
Creative and simple at the same time, the domain name should be easy to spell and memorize to make it easier for the clients to learn about your brand and find you on web searches. Of course, you shouldn't use the numbers and hyphens in your domain name unless it fits the brand concept, and always try to look for the proper domain extensions – ideally, ".com," ".gov," ".edu," ".org" and similar, instead of less popular ".net," ".co," etc.
Another great tip is to generate an SEO-friendly domain name – the one that contains keywords and geo-location, which can drive more organic traffic to your business site from search engines.
#2 Choose the Web Host
Next, any site needs a reliable hosting service – the server where the data is stored and available for public access anytime and from nearly anywhere. An awesome website should feature great performance and advanced security, which significantly depends on the web host reliability too!
There are different options for website hosting, from cloud-based hosting solutions to shared hostings (the ones that offer sharing the server space with other sites), or the providers that have multiple plans for websites to choose from, so you can get the most winning option for your business. While choosing the host, it's recommended to check their server location, security, and which paid or free website tools they offer to show you the measurements of their performance.
#3 Consider the Site's Structure
Another essential aspect to consider is the structure of your website. For sure, if you're planning to develop your business online, you will want to build:
Home page
Product/service pages
Terms and conditions page
Delivery info page
Blog section
The site's structure is always individual for every business, but Google's John Muller stressed the importance of making it easy to navigate and use for your potential customers. So, prioritize working on the best content, the best site speed, and the best structure!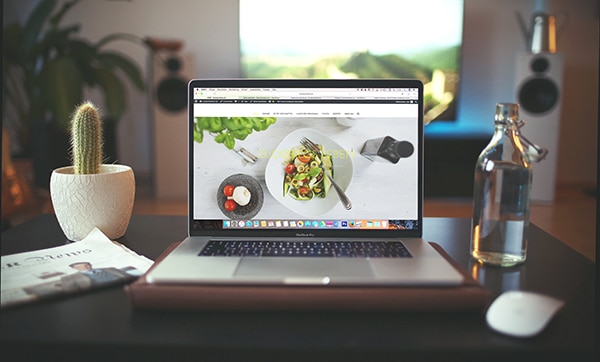 #4 Invest in Content Creation
To develop a website that drives traffic for years, there's no need to run paid campaigns. Instead, invest your money into high-quality content (do not Google Translate publications from other sites!) can ensure your potential clients can find you on Google without ads.
For this purpose, it's worth creating explainer videos regarding the products or services offered under your brand, posting localized content that can drive more clients to your offline stores, and many more. Also, you should focus on creating photo and video content: learn the basic editing skills like resizing or converting videos or how to add background to videos to make them more professional-like. Mastering even any of the free video editors is simply a must for any content creator!
Published on your website or on social media platforms, such content should:
Prove the expertise of your business in a specific field
Explain why your product/service is better
Show the real problems it can resolve
Introduce the core benefits, major features, etc.
The more top-notch, deeply analyzed content you'll have, the higher are the chances to boost the site's rankings on Google and, naturally, drive more leads!
#5 Mind the Web Design of Your Business Site
The last but not less important aspect that directly affects the website's usability and functionality is its web design. Ideally, you should consistently follow the latest UX/UI Design trends to make your business site more attractive, catching, and useful for visitors.
A responsive web design trend businesses try to follow today requires focusing on improving the user experience, achieving clean minimalism in design, and intuitive navigation for more convenient product/service purchases. Following the latest web design practices allows reducing the bounce rate, making your brand more catching and engaging for potential clients, and getting more conversions as a result!
Luckily, there are different options of web design software to use for creating stylish design concepts for your website, such as Adobe XD or Affinity designer available on the web and for PC usage. And, the comprehensive user guides from YouTube can help you professionally learn these tools for free!
Conclusion
As you can see, a website is one of the most powerful tools that help businesses to develop by reaching new potential clients, presenting their value proposition, enhancing brand recognition, and, of course, increasing sales.
Already inspired to build a powerful website exactly for your enterprise? Get our comprehensive website design checklist and start successfully developing your business site online right away!
Need help from the pros? Check out our WordPress web design services and get in touch today, we'd be honored to help!