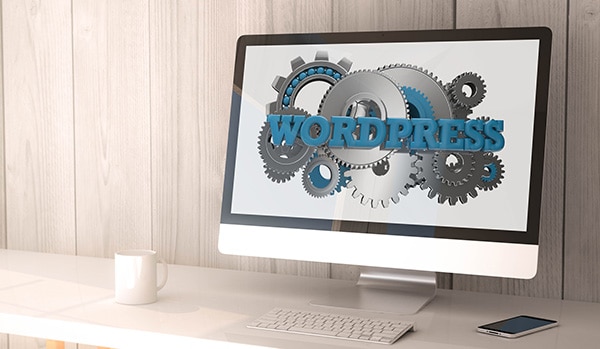 Did you know that WordPress websites require regular upkeep and maintenance in order to function properly?
Even newbies to WP website administration can keep their site running smooth and error-free with ease. You don't have to be a computer expert in order to take care of your WordPress site. This article provides step-by-step instructions for WP maintenance and speed fixes.
You've already done your website design and created a great sitemap. Your WordPress website is brand new and looks great, so make sure it functions accordingly.
8 Key WP Maintenance Techniques
It pays to be preemptive in your WP maintenance. Don't wait until a problem arises to perform basic upkeep on your website. If your site is used for creating revenue, it is especially important to have a well-maintained site. By being attentive to your site it will perform at its optimum potential.
Many website elements contribute to the overall functionality of your WordPress site. Even if you have created a user-friendly site the backend functions may experience their own issues. This list of maintenance tips will serve to identify, overt, and fix any basic problems with your WordPress site.
1. Change Up Passwords for Admin Login
Security is the first concern of any WordPress admin. Small businesses are the most highly targeted entity for attack by hackers. Make a regular habit of changing your login password, using words, letters, casing, numbers, and symbols.
A great way to organize and maintain your password integrity is with a spreadsheet and a random password generator. Set a calendar event for yourself, so every week, month, or earnings period to change your WP login password. In the event that your password is compromised, the regularity of your password changes helps narrow down the timetable in which the theft took place.
2. Regularly Check for Updates
WordPress is born up to date, but new updates are released frequently. Your WordPress site requires the administrator to manually update WordPress whenever a new one is released. WordPress site updates are easy enough to perform and take very little time. You just need to get in the habit of doing it.
Out of the box, WordPress update notifications appear on the user dashboard. At the top of your dashboard, you see pending update notifications, as well as any other plugin and theme update notifications. Simply click on the update button, located to the right of the notification.
In the left sidebar menu of your WP dashboard, click on the tab that reads, "Plugins". You are taken to a screen that shows any plugins installed on your site. At the top of the screen, select the button, reading "Update All".
When WordPress is new, all of your sites plugins and theme elements are updated, automatically. However, as soon as your theme license expires, updates must be performed automatically. Make a regular habit of checking for updates on a weekly basis.
3. Delete Bot and Spam Comments
You can protect against a lot of spam, but not everything. Cleaning your comment section of spam content and bot generated comments is a basic, essential element of WP maintenance.
You will want to install a good spam comment blocker plugin, as well as form a regular habit of reading through the comments manually.
Bots are the worst, and they can be tough to spot with a glance-over. So, install a bot-blocking plugin to ward off bot comments and contributors. But, nothing is more accurate than a solid proofreading of your site comments.
Google's ranking algorithm does not like to see spam and bot comments on a website. When it sees spam and bots, it thinks that the content on the site is unreputable and malicious. Obviously, this hurts your websites ability to achieve a first-page search ranking. So, be sure to clear out the comment riff-raff on the reg'.
4. Perform WP Database Optimizations
The database of your WordPress website is the compilation of all your sites data files and folders. Your sites database contains all of the information necessary for the UX/UI to perform as designed, as well as all of the content present on your site. As you might imagine, it holds a lot of data, so do some spring cleaning.
If your site has been online for any length of time it has accumulated some excess baggage in the form of unneeded or outdated data files. For example, your sites post section will continue to take on revision data and get cluttered up, until it is optimized.
You might not need comments from five years ago. So, delete them. You have some unused image files saved in your media section, so delete them.
This process can take a while, but it is worth the time. If you're performing a WP database optimization by hand you should make an annual spring-cleaning habit out of it. Or, you can install a handy database optimization plugin to automatically do your database maintenance.
5. Change 404 Error Pages to 301 Redirect
When a page URL changes, the old page shows up as a 404 error.
Google doesn't like 404 errors. It means that you are not keeping your site clean and tidy, and so Google doesn't rank it as a prominent search result. Easy fix: install a free 301 redirect plugin.
301 redirect tells the viewers browser where to go to look for the content that used to be there. Google understands that as well, and so 301 redirect doesn't bring down your search engine rank. A 301 redirect plugin allows you to manage your URL redirection form a simple dashboard menu.
6. Perform Regular Search Engine Optimization (SEO)
Search engine optimization is the practice of appealing to Google. It is multi-dimensional, and there is no "secret" to ranking first on Google. It is simply a practice of optimizing every piece of your site to Google's standards of a "good choice".
In other words, if you want customers to find your website on a search engine, without searching for the exact name of your business, you have to prove to Google that your site is relevant to the customers' search. So, here's a crash course in SEO…
All of the maintenance techniques in this article are essential to receive a high SEO ranking. The server response time of your site is important for SEO. If your site is slow then visitors will leave before interacting with your site. This is called a "bounce".
When users bounce off your site because of speed issues, Google lowers your SEO score. So, be sure that your site is operating at its highest performance potential. But, that's just the tip of the iceberg.
On-Site vs Off-Site SEO
The vast majority of your SEO practice is split into two parts: on-site SEO, and off-site SEO. And in SEO, content is king. On-site SEO comprises all elements accessible to you and users from your website. Off-site SEO comprises all elements that affect your website from elsewhere on the internet.
For example, blog posts, page content, videos, testimonials, and URLs are on-site SEO elements. Social media tags, links to your site from other blogs, and the history or your domain name are examples of off-site SEO elements.
On-site SEO makes up around 70% of the legwork, whereas the remaining 30% is off-site. However, the impact to your website is not created equally between on and off-site optimization.
Imagine, that SEO is a house for sale, and you're the realtor. On-site SEO is everything that goes into building the house, including the foundation, design structure, appliances, and aesthetics. Off-site SEO is the marketing, advertisements, and footwork that goes into making a sale. Without the house, there would be nothing to sell. But, without marketing and cultivating awareness on the street, buyers would have no clue about your great house.
The better your onsite SEO, the more effective your offsite SEO becomes. On your WordPress site, download the Yoast SEO plugin for on-site SEO. If you are using Accelerated Mobile Pages (AMP), download Glue for Yoast and SEO, to make your AMP compatible.
7. Schedule & Run Site Performance Tests
To understand how well your WP site is performing, and where improvement is needed, schedule and run site performance tests. Your sites performance metrics will tell you what parts of your site are working, and which things are cluttered, slow, or encountering errors.
Of course, your website is not an island unto itself. Web host provider has something to do with many speed issues encountered on WordPress websites. Host providers, like HostGator, stack up thousands of websites on the same allotment of server space, which slows your site down.
Use Wp Hosting Performance Test to see how your hosting service is affecting the performance of your site. For testing your site's plugin performance metrics use the Plugin Performance Profiler.
8. Backup Your WP Website
Finally, back up your entire website. WP maintenance is not difficult, but it is an ongoing process. Mistakes happen, so don't put all your eggs in one basket. By backing up your site data to an external server, a recent copy of your site data is always retrievable. There are plenty of free, and inexpensive plugins to facilitate scheduled site data backups.
If you're a Windows or Linux user, install the BackUpWordPress plugin. If you have a robust, resource heavy website, look into a cloud data backup service. Either option will ensure that all your WP maintenance efforts were not in vain.
Extra WP Speed Maintenance Tips
When you are first designing and building your WordPress website you will probably install a bunch of plugins. Some will be necessary to remain installed and active on your site. But, chances are that you will find many plugins you installed are not needed or used after your site goes online.
The more extraneous data your site has, the more of a likelihood that you will encounter speed issues. As mentioned above, some speed issues have to do with a poor web host, but excess data is an easy one for you to take care of.
Speed problems on the user or admin end are most likely a result of too much resource requirements. Fancy animated graphics, video backgrounds, and parallax effects are just a few of the things that require a high amount of resources in order to load quickly. If you have already gotten rid of all the unnecessary data files from your WP site, it is time to find a better host.
Making the Most of Your Hosting
Regular WP maintenance enables your site to work to its optimum potential. Be diligent in your WP maintenance and your site will function as smooth as the day it went online. A well-maintained WordPress site is a baseline for putting yourself out on the internet for all to see. Make sure your website is clean and maintained, and you will be rewarded with better and better viewership metrics.
If these 8 steps to taking care of WP maintenance was helpful, share it on social media with your friends and family. You can ask questions in the space provided and we will get back to you as soon as possible.
If you need website hosting, check out our available services–we offer affordable website hosting to fit any budget for our customers, whether you're a small business looking to grow or an established business looking to strengthen your foundations.
Need a website quote? You found the right team to build your site. We bring dedication, integrity, and a passion for excellence. Click here to request your quote.
Got questions? We've got answers. Use our contact page to get in touch.