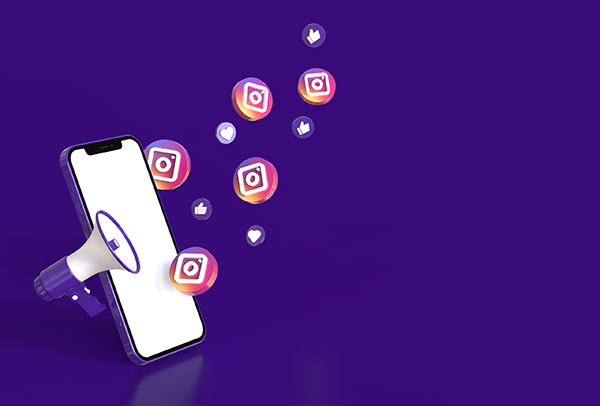 A few social media platforms are as suitable and effective in promoting creative businesses like web design startups as Instagram. It's because Instagram is a social platform that focuses more on visuals.
Boasting about 1 billion active users every month, Instagram marketing can serve as a powerful tool that any web design firm can leverage—as long as you know how to use it the right way.
This article shares some tips on how to showcase your starting web designing firm, showcase your creative works, and present your brand in a professional light to get noticed by potential clients.
Find The Right Audience
Before you do any marketing on Instagram, you first need to find the right audience for your web design business.
This task is a bit trickier. As a web designing firm, your clients will come from a variety of niches and exist within different demographics. From the new entrepreneurs who want to build an eCommerce website to corporations who want to re-design their existing websites to even individuals and non-profits who want to start their blogging website—each of these potential clients has a different audience. And you need to show that you understand each of those audiences as you try to appeal to your potential clients.
For established businesses, it's easy to showcase the variety of projects you've created for different clients. But for a web design startup, you're still lacking a large portfolio of clients you already served.
In this case, you have two options.
First, you can start with a single demographic or niche that your web designers have more experience in. Then, you can always branch out later.
Second, you can take a wider step and try to appeal to a much more diverse audience. It will require a lot of work—diverse content, advertising, and collaborations.
As a startup with limited resources and experience, you should consider the first option. Then, slowly grow your following with the tactics that will be discussed below. Or, if you want a faster option, you can buy Instagram followers. You just make sure that you'll buy followers from a legitimate source that gives you real Instagram accounts and prevents the banning of your account.
Once you have a strong following and customer base, you can start broadening your horizons.
Optimizing Your Instagram Account
So, now that you have an ideal audience in mind, the next thing you need to do is to optimize your Instagram account.
Since you're a business, you want to use a business account on Instagram. The major benefit of doing this is that you can use ads. You can also allow your followers to directly contact your business with a contact button on your profile. Most importantly, Instagram for Business offers you Analytics tools, allowing you to get important insights into your Instagram marketing initiative.
And once you have a business account on Instagram, the second most important thing to optimize your account is your bio. Never underestimate the power of a well-crafted bio. You need to get this one right since it helps you in creating good first impressions when potential clients see your profile.
In any kind of bio or account description, you need to accurately and quickly describe two things—who you are and what you do.
Take note that your character count here is limited. Thus, Instagram only allows a maximum of 150 characters in your bio section. So, you want to be careful with the words you choose and focus on adding the most important points.
We suggest that you take some time and do some SEO research. See if you can incorporate any high-search-volume words into your bio. Just make sure that the keywords you choose are relevant to your business.
In addition, you can also add a link to your website or web design portfolio as well as a call to action (CTA) in your bio.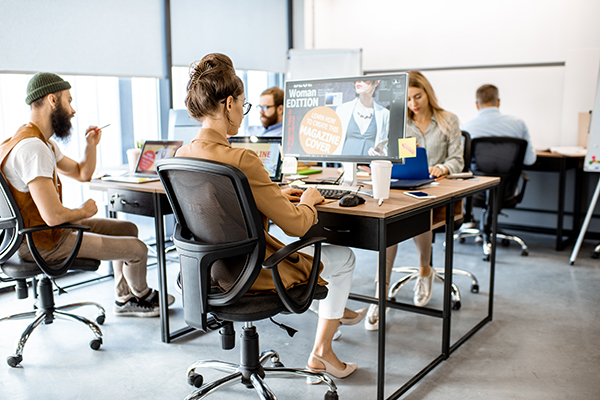 Start Marketing On Instagram
Once your Instagram profile is ready for the world to see, it's time to learn several marketing tactics and tips for marketing your web design companies:
Hashtags were popularized by Twitter but have been adapted by other social media platforms like Instagram. The use of robust and relevant hashtags can help make your posts more visible and discoverable in Instagram searches and effectively allow you to reach more people and grow your brand.
So, how do you use hashtags for your web design startup?
Experts recommend that you limit the use of hashtags with numerous followers. Using these popular hashtags means that your content could easily get lost in the crowd. It is why you should never use generic hashtags like #webdesign alone.
Also, just like how you'd use local SEO on your web design start, you can use local hashtags on your Instagram account. For instance, you can add #webdesignspecialistphilippines to tap into your local community.
In addition, you must not go overboard with your hashtags. A post with 20 or more hashtags looks spammy and scares people away. Experts recommend that you add 8-10 hashtags to your posts on Instagram. If you want to add more, you can simply add the rest in the comment section of your post.
Additionally, if you want to organize your hashtags, make sure to visually separate your hashtags from the rest of your captions. You can add full stops or gaps between the lines for a cleaner look.
Instagram stories give you a time-sensitive opportunity to share extra content with your followers. You can give your audience a peek into web designers busy at work or share some shots of your work-in-progress. Also, you can share reviews and testimonials from previous clients on your Instagram Stories, which helps build credibility for your business.
You can also take advantage of other features such as polls, quizzes, questions, and challenges to keep your viewers engaged. Make sure to respond to help build a relationship with your audience and show them that you notice and care for them.
Don't worry about your Instagram Stories getting deleted after 24 hours. You can highlight these and keep them on display on your Instagram profile.
If you want to take it to the next level, you can try live streaming. The benefit of doing live videos is that they appear first on your followers' Stories bar. It can increase the chance of people taking a peek.
You can share interviews with you or web designers, web designing how-tos, host a debate, or anything else that can arouse the curiosity of your target audience.
Collaborate With Influencers And Other Creative Businesses
If you're thinking of expanding your reach on Instagram, one of your options is to collaborate with an influencer relevant to your industry. Whatever influencers share on their feed, people are more likely to look or opt for these services or products. It helps build brand trust and show authority while enriching your content strategy.
And by building a healthy relationship with a relevant influencer, you can open long-term benefits and lasting brand awareness for your web design startup.
Aside from partnering with influencers, you should also consider collaborating with other designers or creative businesses in your niche.
Bartering your skills is a great opportunity to work with other creative businesses, providing you brand visibility.
For instance, as a web designing company, you can collaborate with a photographer or an SEO firm. You can help each other and complement one another's skills. If you want to take it even further, you can also track down popular Instagram accounts showcasing various web designers and creative business works and try to get featured on them.
One thing that every startup needs to promote their web design firm on Instagram is paid ads. Startups often skip using ads because of their limited budget. And while it's certainly not free, the Return on investment (ROI) you get from this marketing method is significant.
Instagram ads are known to have the highest engagement rates among various marketing efforts. Thus, it's something you want to leverage to the fullest.
Instagram ads provide you a chance to appear in front of your target audience. And you can create well-rounded campaigns for users at all stages of the sales funnel, build brand awareness and drive conversations.
Furthermore, the cost of Instagram ads is often dependent on a variety of factors, including the audience you're targeting, placement, and competitiveness of your industry. Also, when using targeted ads for your web design company, you have a variety of ad formats to choose from. However, image ads, video ads, story ads, carousel ads, and explore ads are the best starting points.
Instagram Marketing: Take Away
As one of the most popular social media platforms today, Instagram is a little crowded and populated with competing businesses trying to win clients. Standing out among the sea of talented web design firms can be a challenge—but possible.
And with the above tips, you can boost your Instagram account and bring more eyes and interest to your startup's web design services and projects.