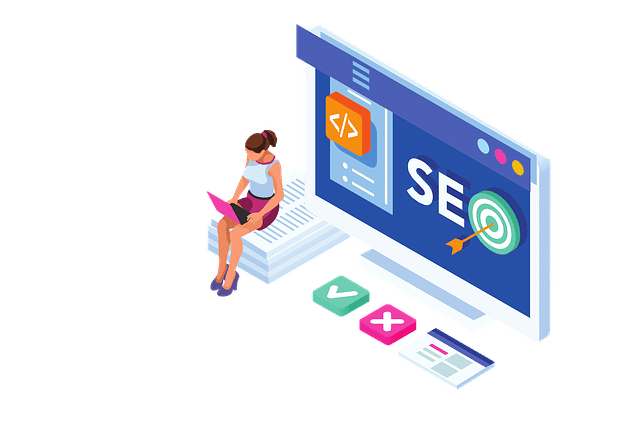 As we all know by now, search engine optimization is crucial for any online business's success. As such, outsourcing SEO is a smart move whether your business is big or small.
Search engine optimization is vital if you want to drive more organic traffic to your site. However, you may not have the time or in-house resources to keep on top of all the important aspects of SEO. Luckily, you have the option of outsourcing this service and leaving it all up to the professionals.
An SEO agency will come up with an effective strategy tailored to your business that drives both traffic and conversions. So, if you're thinking about outsourcing your SEO, here's what you need to know.
What Is SEO Outsourcing?
Outsourcing your SEO means hiring experts who specialize in these techniques to be responsible for an SEO execution plan for your company. Depending on your needs, you could work with a freelancer or hire an experienced SEO agency.
While you can probably find a very affordable freelancer, you will get more bang for your buck by hiring a professional agency. This is because agencies generally offer more services that can benefit your business and have a whole team of experts working to help your website meet its goals.
In-house SEO vs Outsourcing SEO
The decision to do SEO in-house versus outsourcing depends on your needs, budget, and control of the SEO process. Depending on how large your company is, you may need to hire multiple SEO specialists to make up a sufficient team. As such, in-house SEO can be much more costly than outsourcing to a specialized agency.
In addition, hiring an in-house SEO team may be quite risky. You just can't be sure if the skills your team has will contribute to the success of your business right from the start.
While SEO is a slow-going process, you want to make sure that your SEO efforts are actually working from the get-go. And to ensure this, it's better to outsource your SEO to an experienced agency with a proven track record.
With a professional SEO agency, you're guaranteed the services of specialists. Specialists who are constantly perfecting their skills and keeping up to date with this fast-paced industry. From this perspective, you will be saving money on acquiring skills that other individuals may have yet to experience.
Benefits of Outsourcing Your SEO
Increase Organic Traffic
An SEO specialist will improve the quality of your website to improve search engine rankings. In turn, this will boost the amount of organic traffic to your site.
This is achieved by using a variety of methods like targeting relevant keywords, creating and or repurposing content, blogging, optimizing title tags and meta tags, and much more.
So, when people search for something relevant to your business, effective SEO will help your website show up on the first page of search results. As a result, people will be more likely to click through to your website.
Staying Up To Date With The Latest Trends And Updates
When algorithms get updated, it affects the search engine results pages, and this impacts search engine optimization. Therefore, staying on top of the latest updates and industry news is critical for effective SEO.
Outsourcing SEO means that you don't need to spend time and effort making sure you're always using the latest practices and SEO tactics. Your SEO agency will do this for you. They will be prepared for the changes that need to be implemented when the algorithm updates roll out. And you can enjoy peace of mind knowing that your site is always benefitting from the best SEO practices so that you can rank high in the SERPs.
Cost-Effectiveness
Outsourcing SEO services can save you money in the long run. Not only is outsourcing more budget-friendly than hiring your own in-house specialists but you can also save money on advertising.
SEO drives organic traffic, and with an optimized site, you can drive more conversions. This means more and more people will find and use your site organically as opposed to finding it through advertising. As a result, you can cut down on your advertising expenses.
Continuous Improvement
SEO doesn't happen overnight. It is a consistent, ongoing process that requires monitoring and analysis to ensure it's effective. Consistent analysis provides insight into how your SEO strategies are working so that you can clearly see how your business is benefiting from them.
An SEO agency will track changes in traffic, the content interaction on your site, as well as conversion rates to determine the success of their SEO strategies. By monitoring trends and performance, they can adjust and improve strategies if you don't see improvement in these areas. This ensures you get the best results long-term so that you can stay one step ahead of your competitors.
Best Practices For Outsourcing SEO
The benefits of outsourcing SEO are clear. So, if you've decided that this is the right path for your business's online success, here are a few tips and considerations to keep in mind.
Determine your goals first
It is important that you know your end goals before hiring an SEO agency. For example, is your goal to drive as much traffic to your site as possible? Or do you want to focus more on optimizing your site to increase conversions? Do you want to get your pages on the first page of Google?
An all-around SEO strategy can help you achieve all this and more. But, if you want to focus on a specific goal, then knowing this is important. It will help the agency come up with an effective SEO strategy that they can track and measure the success of according to your goals.
Decide on the services you need
As mentioned, the goals you set will help determine the services you need as there are a few different types of SEO.
Local SEO
Local SEO is mostly used by businesses or service providers that serve a specific area or have a physical store. It helps people in your area find your business by optimizing your website for local searches and creating localized content.
It also involves getting your business into local directories to lead traffic your way and configuring a Google My Business listing for your business.
Research shows that 93% of consumers use the internet to find a local business. As such, if you are based in a specific location, then local SEO is very important to ensure people can find you when they search for something you offer.
Technical SEO  
Technical SEO is an important optimization element for any website or online business. It organizes your website for indexing and crawling by search engines.
Technical SEO may include:
Enhancing the user experience.
Optimizing URL structure and improving site navigation and structure.
Boosting website performance and speed.
Ensuring mobile-responsiveness.
E-commerce SEO 
E-commerce SEO focuses on improving conversions and increasing sales for your e-commerce site. It is a cost-effective method with a high return on investment.
This is accomplished by increasing brand awareness, enhancing e-commerce analysis and evaluation, and optimizing product descriptions.
Don't go for the lowest price
As with all things in life, you get what you pay for when you hire an SEO agency. There are tons of cheap SEO businesses and freelance services out there that over-promise and under-deliver.
However, there's a big difference between 'cheap' and 'affordable'. It's worth paying just a little bit more for a reputable, established SEO agency, like Innovative Solutions, that has a proven track record of getting results.
Don't focus on vanity metrics
Vanity metrics do not help you discover your business's true performance. They just make it look like you are doing well. Examples include metrics such as page views, social media followers, time-on-site, and pages-per-visit. While these numbers might look great, they may not follow through to anything that actually benefits your business and your bottom line.
Therefore, it's best to rather track your business's actual progress with metrics that provide insightful data that you can use to improve your business. A few examples would be organic traffic, bounce rate, click-through rate, domain authority, organic traffic and conversions, and keyword rankings.
These metrics will help you understand if you're driving quality traffic and identify where visitors drop off your site so that you can see where you need to make improvements.
Be patient
As we've said, SEO results are not instant. The process is complex and therefore best left in the hands of the pros.
Generally, you can expect to see results somewhere between 6 and 12 months. So, be confident in your plan and don't feel disheartened when you don't see results right away.
Key Takeaways
Having an outsourced SEO specialist means that you can focus on running your business and leave the job of boosting your online presence up to the professionals.
At Innovative Solutions, we offer affordable SEO services that are custom and tailored to your business and niche. We are a team of dedicated SEO specialists who have an in-depth understanding of all things SEO so that we can help boost your business's online success!